Need Help?
Have a question about our school?
Click here to
Ask AoPS Academy!
Our Team
Our Founders
Richard Rusczyk
Art of Problem Solving was founded by Richard Rusczyk in 2003 to create interactive educational opportunities for avid math students. Richard is the author or a co-author of 7 AoPS textbooks and a past Director of the USA Mathematical Talent Search. He was a participant in National MATHCOUNTS, a three-time participant in the Math Olympiad Summer Program, and a USA Mathematical Olympiad winner (1989). He received the World Federation of National Mathematics Competitions Paul Erdös Award in 2014. He graduated from Princeton University in 1993, and worked as a bond trader for D.E. Shaw & Company for four years. AoPS marks Richard's return to his vocation - educating motivated students.
Glen Dawson
In 2014, Glen founded a learning center in Morrisville, North Carolina, that two years later became the first AoPS Academy campus. Glen served as the National Director of AoPS Academy until his retirement in 2019. He has experience as a college math professor, statistician, and expert SAS programmer. He has been a professional math tutor for many years, and specializes in training academically-advanced and high-performing math students. Glen is a graduate of Duke University and holds a graduate degree in statistics from Boston University.
David Patrick
Dave joined AoPS in 2004. He is the author or a co-author of 4 AoPS textbooks. Dave earned the sole perfect score on the American High School Mathematics Examination (AHSME) in 1988 and was a USA Mathematical Olympiad winner that year. He attended the Research Science Institute (RSI) in 1987, and the Math Olympiad Summer Program in 1988, where he first met fellow student Richard Rusczyk. He also finished in the top 10 on the Putnam exam in 1991. Dave graduated from Carnegie Mellon in 1992 with a BS in Mathematics/Computer Science and an MS in Mathematics. He went on to earn his Ph.D. in mathematics from MIT in 1997. He was an acting Assistant Professor at the University of Washington from 1997 to 2001. Dave is originally from Western New York and is an alumnus of the SUNY Buffalo Gifted Math Program.
Management Staff
Interested in joining our team? Click here to learn more!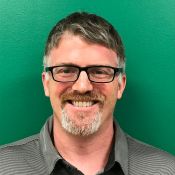 Mark Smith - Campus Director
Mark is the Campus Director for AoPS Academy Dallas-Frisco/Plano. He holds a BS in mathematics from the University of Houston at Victoria and an ME in educational leadership and administration from the University of Massachusetts Lowell. He has worked at schools in the US, China, Hong Kong, and Jordan, teaching a broad range of rigorous math and computer science courses and leading both mathematics and technology departments. Mark enjoys sharing his passion for math and technology through active, student-centered, and inquiry-based pedagogy. In his spare time, Mark likes to tinker: on his computer with web design, in his workshop with tools, and making music with various instruments.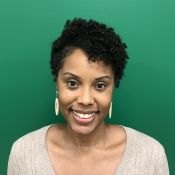 Rhonesha Simmons - Associate Director
Rhonesha is an Associate Director at AoPS Academy Frisco/Plano. She holds an MEd in elementary education from Texas State University and enjoys mentoring and building relationships with children. Rhonesha has worked as an elementary teacher and team leader. Additionally, she spent nearly 8 years in K-12 assessment where she developed language arts standardized tests and was a content lead on several assessment programs. Rhonesha wants students to embrace reading and writing and not think of them as a chore. When she's not teaching, you might find her exploring Dallas, spending time with family and friends, and possibly knitting a scarf.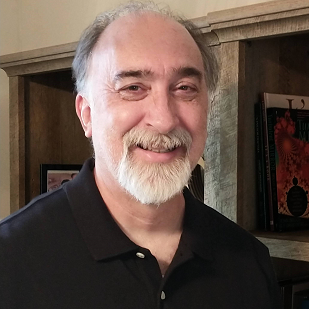 Bob Gregory - Associate Director
Bob is an Associate Director at AoPS Academy Frisco/Plano. He comes from a family of math nerds and met his wife at a calculus reform conference in the early 1990s. Bob holds BA and MS degrees in mathematics from Southern Illinois University - Carbondale. He has worked as a math instructor, math department chairman, and principal at schools labeled as America's public elites. Bob spends his spare time investigating brain research, working Sudoku puzzles, examining motivational strategies, and problem-solving. He reads mostly non-fiction, follows Wired, Fast Company, and Sports Illustrated, and his favorite URL is Ted.com. An engaging topic of conversation for Bob would be about how things work.
Instructors
Interested in joining our team? Click here to learn more!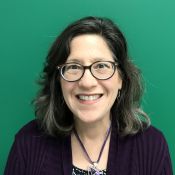 Carla Bratland
Carla loves how the creative use of the English language drives thinking skills. An avid reader and poet, she earned her master's degree in education from Lesley University after many years working in corporate facilities and real estate. Mrs. Bratland has been an intermediate grade classroom teacher for over 15 years. Currently teaching ELAR at a classical charter school, Carla is sharing her passion for reading and writing while students inspire her teaching. When she isn't in the classroom, you will find Carla exploring the great State of Texas with her family.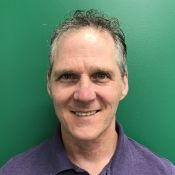 Peter Farrell
Peter enjoys teaching his students how the math topics they're learning get used every day in the real world. He has taught and tutored math for nearly fifteen years, including two years with the Peace Corps in East Africa, where he taught math and English at a community school on Mount Kenya. Peter earned his Bachelor's degree in math from Merrimack College. His passion is digging into the math behind games, puzzles, computer art, and Big Data. His most recent book, Math Adventures with Python, was published in January 2019 by No Starch Press.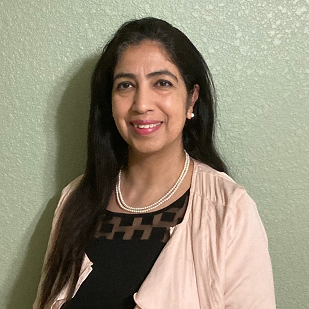 Shikha Gulati
Shikha did her master's in commerce and studied financial accounting and advanced statistics. Shikha has been tutoring and teaching math for 8 years in various settings and has taught students from 5 years old to 15 years old. Her passion lies in helping young kids learn and master mathematical skills, while making learning fun and enjoyable. She believes that a good teacher not only helps kids learn the subject but also ignites the fire in them to excel in it. In her spare time, she enjoys hanging out and playing card games with her family as well as listening to Bollywood music.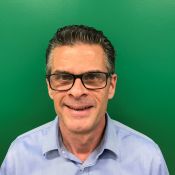 Michael Halstead
Michael earned his BS in mathematics from Wayne State University and worked in risk management and quality management in the finance industry before becoming a high school math teacher. He finds teaching math to be a rewarding endeavor and enjoys showing his students the beautiful ways that math can describe reality. In his spare time, Michael enjoys hiking, camping, and running.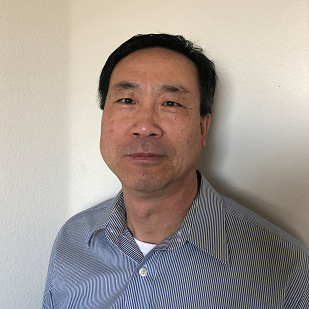 Tianbao Hao
Tianbao enjoys teaching math to students and showing them how math can be leveraged in everyday life. He holds advanced degrees in math and computer science, and works as a statistician/data scientist, building models that help companies make decisions. In his spare time, Tianbao's hobbies include listening to classical music, reading about science, math, and AI, and solving math competition problems.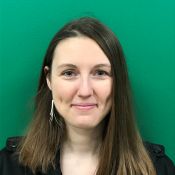 Andrea Hitefield
Andrea finds it fascinating that the 26 letters of the English alphabet can encode ideas that change people's lives or even transform an entire culture. She holds a Master's degree in media and communication, has taught AP Rhetoric and English literature, and also works in non-profit communications. Andrea loves teaching gifted learners and helping her students discover the power of words! Her hobbies include drinking tea on cozy rainy days.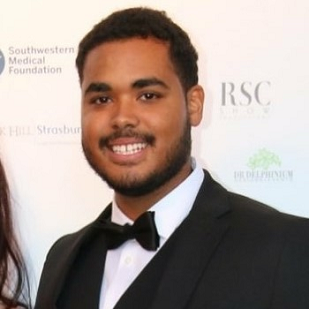 Adrian Jourdan
Adrian's love of how things work led him to pursue a BS in Mechanical and Energy Engineering from the University of North Texas. He is currently working on his master's degree in the same field. Alongside his love of theoretical knowledge, he puts his knowledge to the test working in the Building Service department at UNT, where he uses his previous knowledge as a mechanic and handyman to get things done. Having moonlit as a physics and calculus tutor in his undergrad, Adrian discovered he loves teaching in a way that focuses on the basics to further understanding. Outside of teaching and working with his hands, Adrian enjoys walking through the aisles of his local Home Depot in search of the next tool for his collection.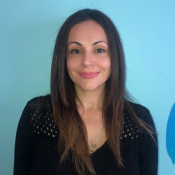 Jennifer Lazarus
Jennifer has a love for mathematics and how it connects the world. She understands that math is a tool developed over hundreds of years by brilliant thinkers and she enjoys contributing to its rich history by teaching curious minds to think critically. She holds an MS in Mathematics from Texas A&M Central Texas and a BA in Mathematics and BS in Biochemistry from the University of North Texas. Her recent accomplishments include being recognized as the Outstanding Graduate Student in Mathematics and receiving the Outstanding Graduate Thesis Award, both for Texas A&M Central Texas, in 2018. She also authored a chapter of the textbook "Elementary Abstract Algebra: Examples and Applications." She has taught a wide range of mathematics courses, from algebra to college-level calculus. In her spare time, she enjoys hanging out with her family, playing tennis, biking, listening to music, and going to Starbucks.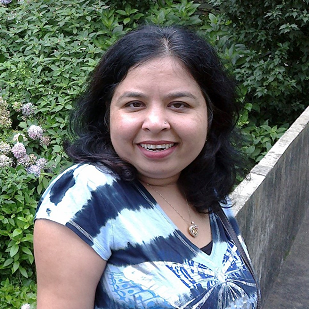 Reema McMullen
After obtaining her MS in physics from Oklahoma State University, Reema taught at various levels, ranging from MS to college for 12 years. She is currently pursuing her PhD in physics. Reema loves how math explains the working of the universe and is utilized to improve technology. She is passionate about learning, teaching, and gardening.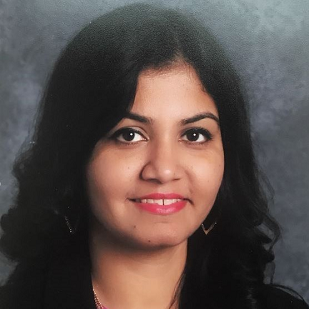 Mahima Nigam
Mahima is passionate about teaching kids and loves to spark curiosity, ignite passion, and unleash the genius in each child. She likes to instill a love of learning in her students and shares her passion for learning with them. She has her bachelor's degree in computer science and engineering and has taught high school math for four years. In her spare time she likes to spend time with her kids, gardening, practicing yoga, solving challenging puzzles and reading motivational articles.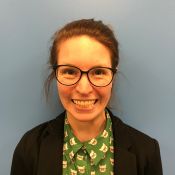 Mattie Oveross
Math instructor Mattie is currently working on her PhD in educational psychology at the University of North Texas, where she focuses on gifted and talented education. She is interested in creativity, curriculum, and preschool-age gifted students, as well as other topics in the field of gifted education. Previously, Mattie served as the Curriculum Director for a small K-12 private school in North Texas, teaching AP Statistics, research, and pre-algebra. Her work has been published in Gifted Child Quarterly and the Journal of Research in Early Childhood Education.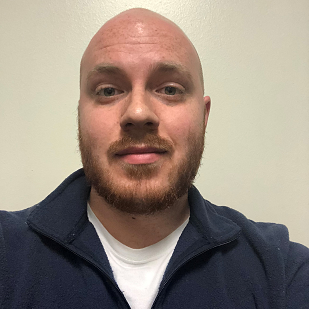 Yuval Parker
Yuval's educational journey led him to getting a BS in Business Computer Information Systems, including a strong foundation in math. After spending half a decade in the information technology field, a career change was imminent. While wondering what would be next for himself, education was the only thing on his mind. Yuval loves helping students develop their problem-solving skills along with fostering an environment for students to have an inquisitive mindset. Outside of teaching at AoPS Academy, Yuval also enjoys writing scripts, playing music in collaborative settings, and eating lots of pita bread and hummus.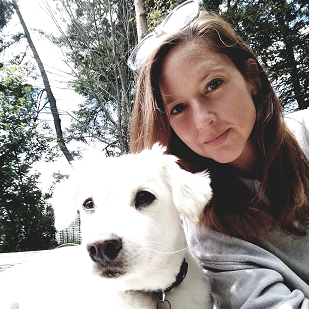 Karen Smith
Karen Smith has been teaching for twelve years. Eight of those years were overseas at international schools in China, Hong Kong and Jordan. Before recently moving to Texas, Mrs. Smith was the Upper School Learning Specialist at Washington International School. She also taught grade 5 and 8 Language Arts at the AoPS campus in Vienna, Virginia. Mrs. Smith is a senior English teacher and Cheer coach at Wakeland High School in Frisco ISD. Karen Smith has two grown children who live in Vermont and New York City. She enjoys running, cooking, traveling, and cuddling her two dogs during her free time.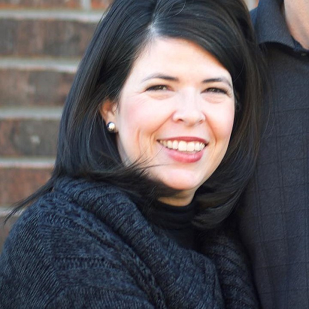 Judy Steen
Judy earned her bachelor's degree in elementary education from Texas State University. After teaching 4th and 5th graders for 10 years, she returned to school to earn her master's in library science. She now has her dream job as librarian to preschool through high school students at a local private school. She also tutors Chinese students to help them learn the English language. She finds joy in helping students grow into life-long readers and learners. She believes the book is always better than the movie. When she isn't reading or teaching, you can find her bingeing on her favorite show, cooking new recipes, and knitting. She loves spending time with her husband and two college aged children.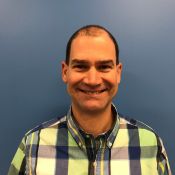 David Steen
David teaches AP Physics and AP Chemistry and chairs the science department at a local private school. He loves helping his students use math to understand the universe. David earned his BA in zoology from the University of Texas at Austin. In his spare time, he enjoys reading, being outdoors with his wife and their two kids, and participating in anything sports-related—including refereeing local soccer games.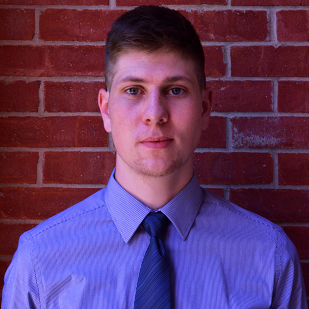 Kaleb Warneke
Kaleb's passion for mathematics encouraged him to earn his BS in mathematics at The University of Texas at Dallas in 2020. While tutoring students and completing coursework to become an educator, he also spent two seasons as an assistant cross country coach at his alma mater high school where he taught students the skills and dedication it takes to be successful in that sport. While teaching out in the field to complete specific coursework, Kaleb developed a love for teaching and especially enjoys instilling his passion for problem-solving in young learners to spark their own love of mathematics. Outside of teaching at AoPS Academy, Kaleb loves mountain biking, hiking, and eating delicious tacos on Taco Tuesday.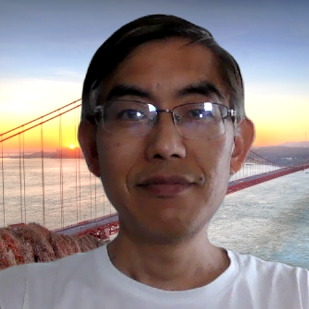 Dr. Dongsheng Zhang
Dongsheng received his doctorate degree in physical chemistry from Purdue University. He has loved math since he was a kid and attended different math competitions from middle school through college. Working on math problems is one of his favorite activities. In his free time, he likes reading books, doing yard work, and playing with his children.