Need Help?
Have a question about our school?
Click here to
Ask AoPS Academy!
Our Team
Our Founders
Richard Rusczyk
Art of Problem Solving was founded by Richard Rusczyk in 2003 to create interactive educational opportunities for avid math students. Richard is the author or a co-author of 7 AoPS textbooks and a past Director of the USA Mathematical Talent Search. He was a participant in National MATHCOUNTS, a three-time participant in the Math Olympiad Summer Program, and a USA Mathematical Olympiad winner (1989). He received the World Federation of National Mathematics Competitions Paul Erdös Award in 2014. He graduated from Princeton University in 1993, and worked as a bond trader for D.E. Shaw & Company for four years. AoPS marks Richard's return to his vocation - educating motivated students.
Glen Dawson
Glen Dawson is the National Director of AoPS Academy. In 2014, Glen founded a learning center in Morrisville, North Carolina, that two years later became the first AoPS Academy campus. He has experience as a college math professor, statistician, and expert SAS programmer. He has been a professional math tutor for many years, and specializes in training academically-advanced and high-performing math students. Glen is a graduate of Duke University and holds a graduate degree in statistics from Boston University.
David Patrick
Dave joined AoPS in 2004. He is the author or a co-author of 4 AoPS textbooks. Dave earned the sole perfect score on the American High School Mathematics Examination (AHSME) in 1988 and was a USA Mathematical Olympiad winner that year. He attended the Research Science Institute (RSI) in 1987, and the Math Olympiad Summer Program in 1988, where he first met fellow student Richard Rusczyk. He also finished in the top 10 on the Putnam exam in 1991. Dave graduated from Carnegie Mellon in 1992 with a BS in Mathematics/Computer Science and an MS in Mathematics. He went on to earn his Ph.D. in mathematics from MIT in 1997. He was an acting Assistant Professor at the University of Washington from 1997 to 2001. Dave is originally from Western New York and is an alumnus of the SUNY Buffalo Gifted Math Program.
Management Staff
Interested in joining our team? Click here to learn more!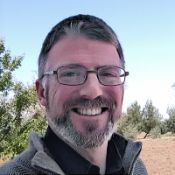 Mark Smith - Campus Director
Mark is the Campus Director for AoPS Academy Dallas-Frisco/Plano. He holds a BS in mathematics from the University of Houston at Victoria and an ME in educational leadership and administration from the University of Massachusetts Lowell. He has worked at schools in the US, China, Hong Kong, and Jordan, teaching a broad range of rigorous math and computer science courses and leading both mathematics and technology departments. Mark enjoys sharing his passion for math and technology through active, student-centered, and inquiry-based pedagogy. In his spare time, Mark likes to tinker: on his computer with web design, in his workshop with tools, and making music with various instruments.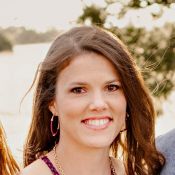 Jessica Seekamp - Assistant Campus Director for Mathematics
Jessica is the Assistant Campus Director for Mathematics at AoPS Academy Frisco. She sees math as a record of human creativity and perseverance and loves sharing this view with her students. Jessica holds a BS in applied math from the University of Texas at Dallas and formerly served as a high school Math Department Chair, where she wrote curriculum and taught everything from middle school math to AP Calculus. As a teacher, she wants her students to think deeply as they discuss math, to be creative as they approach problems, and to appreciate the beauty of mathematics. Outside the classroom, you can find Jessica running ultramarathons or climbing mountains in Colorado.