Our Team
---
Our Founders
Richard Rusczyk
Art of Problem Solving was founded by Richard Rusczyk in 2003 to create interactive educational opportunities for avid math students. Richard is the author or a co-author of 7 AoPS textbooks and a past Director of the USA Mathematical Talent Search. He was a participant in National MATHCOUNTS, a three-time participant in the Math Olympiad Summer Program, and a USA Mathematical Olympiad winner (1989). He received the World Federation of National Mathematics Competitions Paul Erdös Award in 2014. He graduated from Princeton University in 1993, and worked as a bond trader for D.E. Shaw & Company for four years. AoPS marks Richard's return to his vocation - educating motivated students.
Glen Dawson
In 2014, Glen founded a learning center in Morrisville, North Carolina, that two years later became the first AoPS Academy campus. Glen served as the National Director of AoPS Academy until his retirement in 2019. He has experience as a college math professor, statistician, and expert SAS programmer. He has been a professional math tutor for many years, and specializes in training academically-advanced and high-performing math students. Glen is a graduate of Duke University and holds a graduate degree in statistics from Boston University.
David Patrick
Dave joined AoPS in 2004. He is the author or a co-author of 4 AoPS textbooks. Dave earned the sole perfect score on the American High School Mathematics Examination (AHSME) in 1988 and was a USA Mathematical Olympiad winner that year. He attended the Research Science Institute (RSI) in 1987, and the Math Olympiad Summer Program in 1988, where he first met fellow student Richard Rusczyk. He also finished in the top 10 on the Putnam exam in 1991. Dave graduated from Carnegie Mellon in 1992 with a BS in Mathematics/Computer Science and an MS in Mathematics. He went on to earn his Ph.D. in mathematics from MIT in 1997. He was an acting Assistant Professor at the University of Washington from 1997 to 2001. Dave is originally from Western New York and is an alumnus of the SUNY Buffalo Gifted Math Program.
---
Directors
Interested in joining our team? Click here to learn more!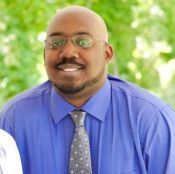 Justin Paige Campus Director
Justin is the Campus Director for AoPS Academy Frisco/Plano. His journey in mathematics began when he taught himself Algebra I in the summer of 1996. As a Joseph E. Pogue Scholar at UNC Chapel Hill, his love for solving deep, challenging problems led him to earn a degree in philosophy. Justin then joined Teach for America and began a career in education teaching elementary students in Miami, Florida. Returning to North Carolina, he transitioned to teach high school mathematics and earned a PRAXIS Award of Excellence along the way. When Justin is not coaching mathletes at AoPS, you can find him working on his grilling techniques, watching football or lacrosse, or browsing a calculus book.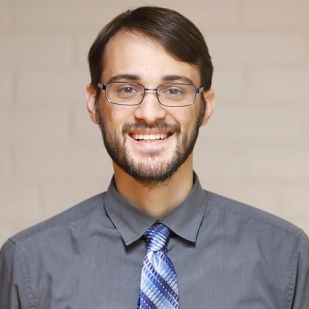 Bobby d'Angelo Associate Director
Bobby is an Associate Director for AoPS Academy Frisco/Plano. He holds a BS in mathematics and a BA in philosophy from Stony Brook University, and is pursuing a master's degree in STEM education from the American College of Education. He has been a member of the New York City Teaching Fellows and taught algebra and geometry, as well as engineering and robotics in the Bronx, New York, and later in Durham, North Carolina. Bobby's philosophy of education centers around empowering students to ask the right questions and to pinpoint their own misunderstanding by giving them the proper vocabulary tools. In his free time, Bobby enjoys recreational mathematics, hiking, piano, chess, and solving puzzles. He has been a competitive Rubik's Cube solver for 15 years, has held several state records, and is a staff member of the National Championships every year.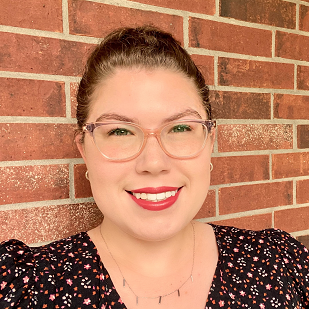 Emma Holt Associate Director
Emma is an Associate Director for AoPS Academy Frisco/Plano. Her bachelor's degree is a double major in English literature and rhetoric and composition from the University of Texas at Austin. Her master's degree is in library science with a focus in archival management and digital imaging technology from the University of North Texas, and she is currently deciding the focus of her next degree. She specializes in rhetorical and compositional analysis, literary criticism, and philosophy. In her free time, she enjoys watching movies, reading, writing fiction, and recommending books none of her friends and family will end up reading.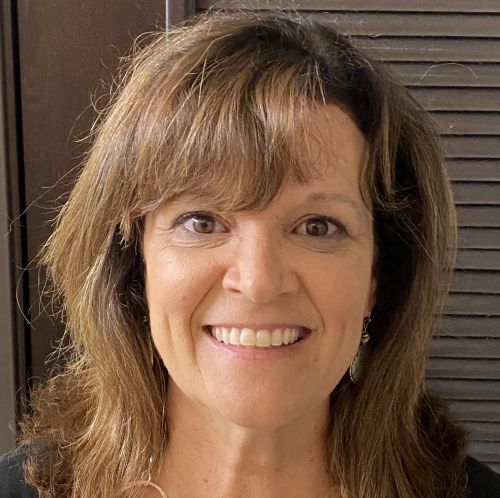 Mary Mansfield Associate Director
Mary began her career in finance after gaining her bachelor's degree in political science. She then earned her MBA with a focus in international business. After undertaking the biggest challenge and joy of her life, being a domestic manager, Mary earned her master's degree in teaching. She has taught in an elementary school setting for almost 20 years. Mary has taught all subjects, but truly enjoys teaching and engaging in mathematics. Finding new and innovative ways to challenge her students drives her passion for problem solving and real world application of learning. She has introduced gamification to bring her students' math learning to the next level. Mary loves playing strategy board games with her family. They love to go to board gaming conventions all over the country. She is an empty nester who loves to take cooking lessons and crochet lessons via zoom with her children. She's silly and finds joy in teaching.
---
Office Staff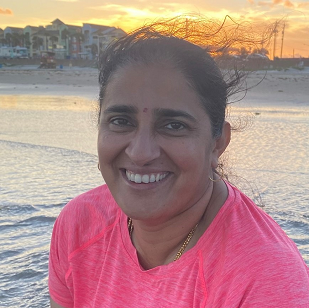 Jalaja Koteeswaran Administrative Manager
Jalaja is the Administrative Manager for AoPS Academy Frisco/Plano. With an education in electrical engineering and a decade-long experience in tax consulting, Jalaja's search for challenging educational opportunities for her kids and a fun curriculum ended with AoPS. Her belief that the AoPS curriculum of problem solving is so distinctively structured to educate and increase children's confidence is what convinced her to be not only an AoPS parent, but also to be an ambassador for the program. She also volunteers in numerous community related events, Scottish-Rite Hospital and Frisco ISD's Parent-Teachers Association (PTA) and Band Boosters. Besides taking care of a family of two daughters and a husband, Jalaja enjoys connecting with nature and doing math problems for fun.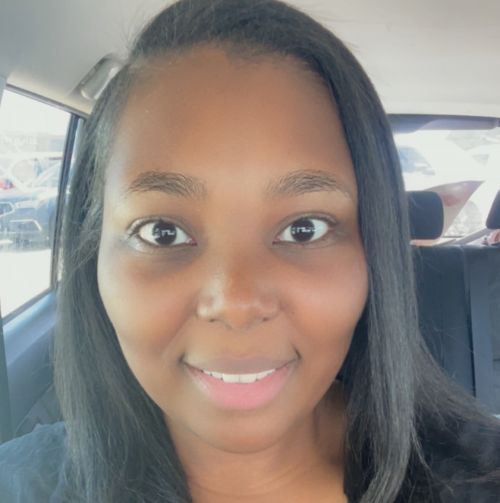 Alexia Heath Front Desk Associate
Alexia Heath is a Front Desk Associate at the AoPS Academy located in Frisco, Texas. She received her MBA from Strayer University in 2015. She has over 18 years of customer service and problem solving experience, and is ready to greet you and your child with a smile. Her primary career is in healthcare, but she missed the interactions she shared with children during her time at the Boys and Girls Club and was ready to get back to that space. She's a Texas native and been in the DFW area for 9 years. She has two dogs, Sam and Lucky, that she loves dearly. Her hobbies include watching movies, attending local events, traveling, spending time with family, and exercising. She is ready to tackle any questions you may have.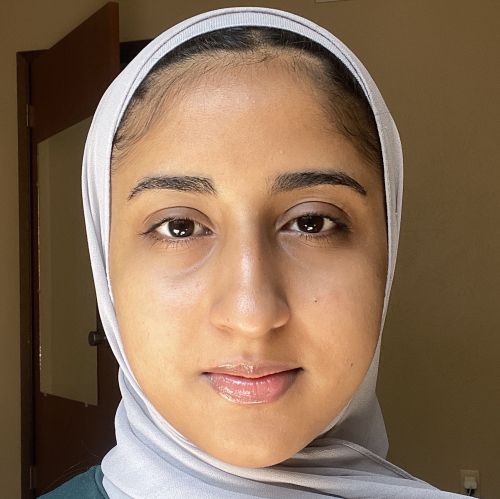 Schifa Khalid Front Desk Associate
Schifa is an undergraduate studying literature and education at The University of Texas at Dallas, where she is also pursuing a teacher's certification for high school teaching. Her interest in literature stems from her curiosity regarding the world around her, and this curiosity helps when it comes to her passion for teaching and administrative work. Her experience in the retail industry has provided her with the tools to tackle administrative challenges and provide excellent customer service, while also broadening her point of view. Her lovely experiences with her own teachers has prompted her to pursue a career in education as she understands the positive impact responsible adults can have on young minds! She strives to be an efficient team member, a passionate teacher, and an empathetic individual. When she is not working or studying, she likes to spend her time painting, reading, and being with her family.
Monet Patterson Front Desk Associate
Monet's primary career is in healthcare with over 10 years of customer service experience, but her passion is helping the youth in her community. Monet uses her positive attitude and tireless energy to encourage others. In her free time, Monet enjoys watching movies, spending time with family and playing with her dog Max. Monet is excited and eager to greet you and help in any way she can.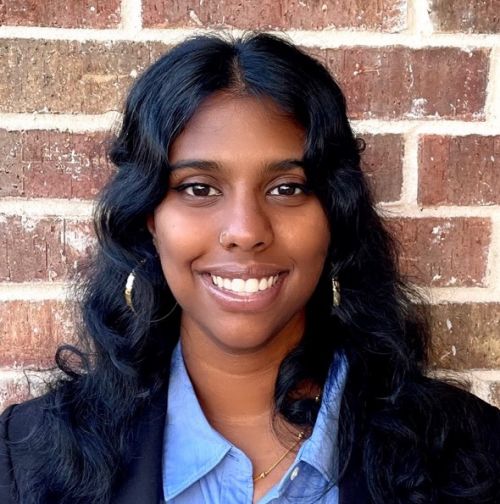 Varshini Thyagarajan Front Desk Associate
Varshini is currently a sophomore at the University of Texas at Dallas, majoring in healthcare management. Her interest in healthcare management stems from her desire to improve the quality of care provided to patients in healthcare settings and to make a difference in her future career. Beyond her studies, Varshini has a passion for teaching and helping others, which comes from her experience as a K-12 tutor and caretaker, as well as volunteering at shelters and hospitals. Outside of her academic pursuits and employment, she enjoys playing volleyball, exploring new restaurants, and spending time with friends and family. Overall, she is very excited to join the AoPS family and is ready to take on any challenge!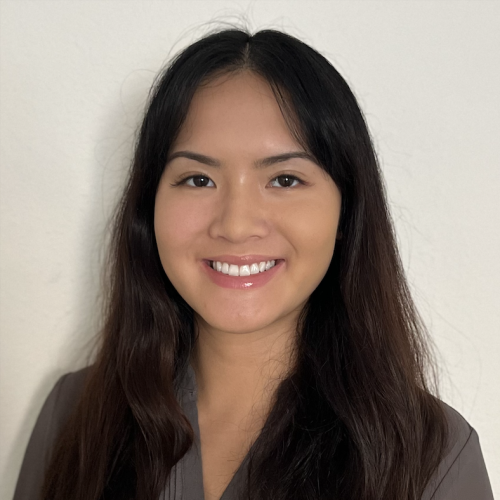 Leanne Tran Front Desk Associate
Leanne is a rising junior at the University of Texas at Dallas and is working towards a bachelor's degree in finance. She is an officer of the Women in Technology and Business organization and a member of the Financial Leadership Association at her school. She is pursuing a career in financial analysis, where she can explore her passion for numbers and research. Her first job was tutoring, which began her journey of working with kids. Over time, Leanne has developed skills of patience and communication, which she continues to use today to create a safe and productive environment for the youth at AoPS. Outside of academics and work, she loves to read fiction novels, watch movies, and shop, whether it's online or in thrift stores. She also enjoys trying different foods and cooking new recipes!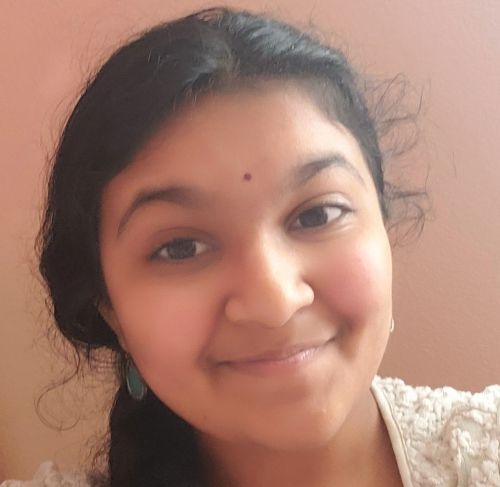 Sruthi Vallabhajosyula Front Desk Associate
Sruthi is a driven high school student with a passion for both learning and educating. Her love for creative problem-solving and critical thinking prompted her to join AoPS Academy. She hopes, in the future, to study education or computer science. When she isn't studying or working, she is often found building and designing websites, volunteering, and perusing the shelves at the library. Outside of school and work, she enjoys creating (and playing) Roblox games, writing strange novels, and hanging out with friends.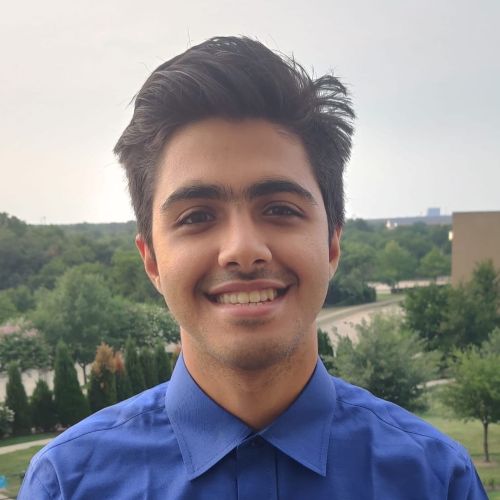 Karan Bhalla Math Teaching Assistant
Karan is currently a rising sophomore at Texas A&M University, where he is majoring in computer science. He has been passionate about math since a young age and looks for opportunities to share this passion and get involved. He has participated in numerous math competitions, is a Regional Mathematical Olympiad qualifier and was the Vice President of his school's math society. His love for teaching has prompted him to become a teaching assistant at his university as well as AoPS, where he enjoys mentoring kids and solving problems with them. Outside of teaching, Karan likes to play basketball, watch cricket, solve puzzles and participate in machine learning projects.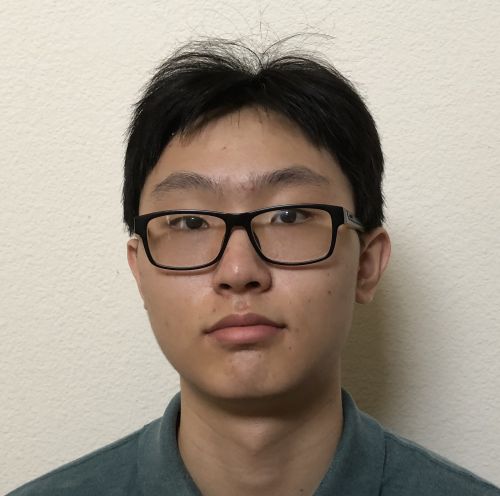 Ethan Hao Math Teaching Assistant
Ethan Hao is currently a junior at Plano West Senior High School. His love for math and basketball started as a toddler and carried into grade school where he was introduced to math competitions. Since then, he has become a 3-time AIME qualifier and a MATHCOUNTS state qualifier. Ethan enjoys teaching and is the founder and president of a student tutoring club with over 100 members. His teaching approach focuses on helping students understand the process for solving problems and extrapolating these strategies to new problems. Outside of teaching, Ethan enjoys listening to music, playing basketball, and meeting up with friends.
---
Instructors
Interested in joining our team? Click here to learn more!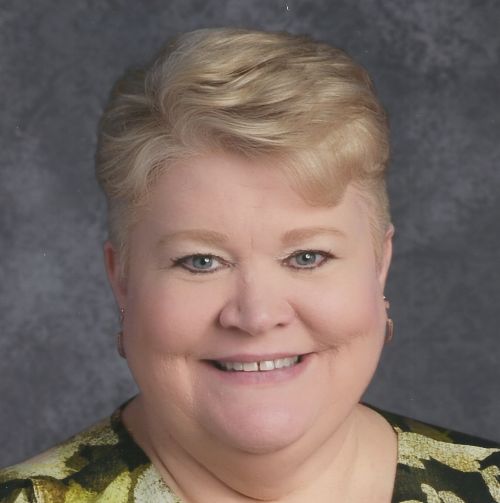 Martha Cisney Senior Instructor
Martha earned a bachelor's of mathematics degree from Texas Woman's University in Denton, Texas. She was the first person in her family to become a public education teacher and now others are following in her footsteps. She has taught and tutored math for over 15 years with Lewisville Independent School District. She is passionate about teaching her students problem solving skills. In her spare time, Martha enjoys gardening, hiking, working with charities, and spending time with her family and two rescue dogs.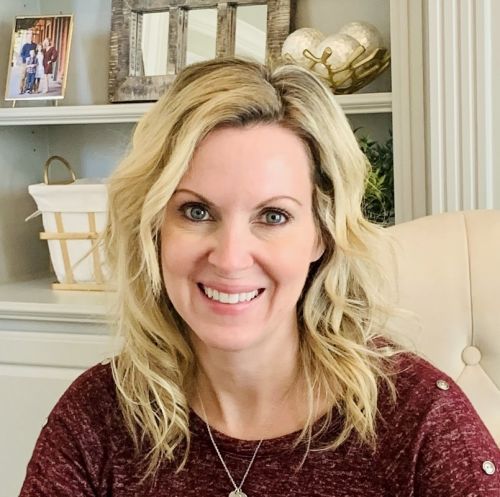 Jaime Bradley
Jaime earned her bachelor's degree in psychology from the University of South Carolina and her Master of Education degree in counseling from the University of North Texas. She worked as the assistant couples' director at The Gottman Institute in Seattle before deciding to move back to Texas to pursue teaching. She is passionate about instilling a love of literature in her students and works to make learning new concepts exciting and fun. When not teaching, you can find her reading a good book, traveling to new places with her family, or getting her favorite chocolate mix at Braum's.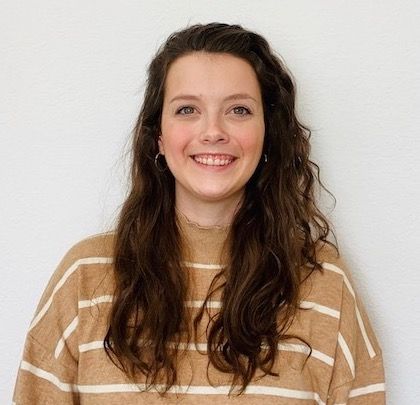 Michaela Bunke
Michaela earned her bachelor's degree in history and religious studies from the University of Minnesota and is currently pursuing a Master of Theological Studies degree at Southern Methodist University. She has ten years of teaching experience in a diverse range of settings including high school English classes, non-profit programs in the inner city, and ESL camps in central Europe. Her goal is to help young people learn not what to think, but how to think. She is most pleased when her students are having so much fun learning that they forget they're in a classroom. On her days off, she is usually trying to crack a Friday crossword, listening to a good podcast or audiobook, or learning about a new culture or historical period.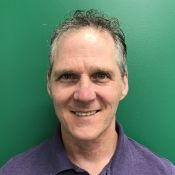 Peter Farrell
Peter enjoys teaching his students how the math topics they're learning get used every day in the real world. He has taught and tutored math for nearly fifteen years, including two years with the Peace Corps in East Africa, where he taught math and English at a community school on Mount Kenya. Peter earned his bachelor's degree in math from Merrimack College. His passion is digging into the math behind games, puzzles, computer art, and Big Data. His most recent book, Math Adventures with Python, was published in January 2019 by No Starch Press.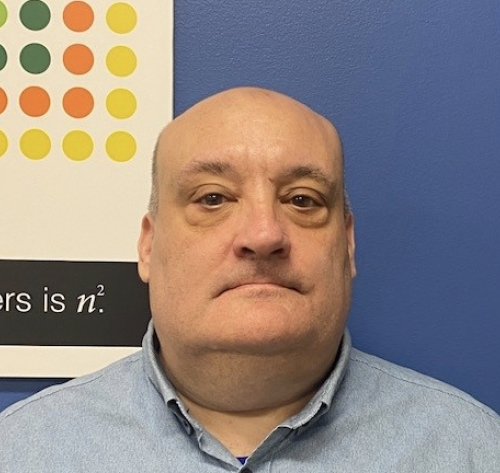 Farley Ferrante
Farley earned a bachelor's degree in physics from Juniata College in Pennsylvania and a master's degree in physics from SMU in Dallas. For the master's thesis, he did research in stellar astrophysics. He has taught or tutored physics and math in public and private schools for over 20 years, including three years as a Peace Corps volunteer in Fiji, which was his first teaching experience. He enjoys problem solving and making connections between mathematics and physics and other natural sciences. Outside of teaching, he enjoys sports, reading, and walking.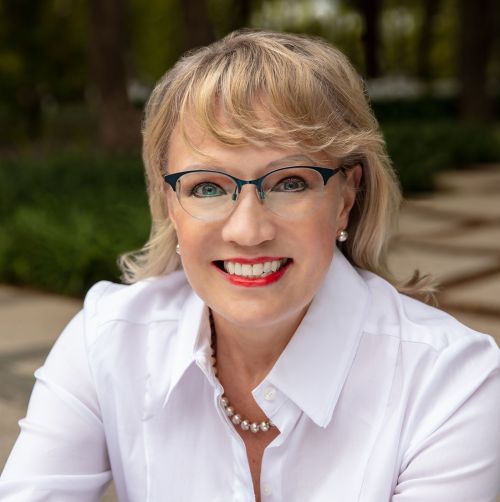 Brittany Glenn
Brittany is a language arts instructor for AoPS Academy Frisco/Plano. Her professional background includes serving as a communication manager, magazine editor, and freelance writer. She earned her bachelor's degree in journalism from the University of Texas at Austin and her master's degree in creative writing from the University of North Texas, where she taught freshman English. In her free time, she listens to alternative rock music, reads and writes fiction, and walks her dog, who keeps her on a strict daily walking schedule.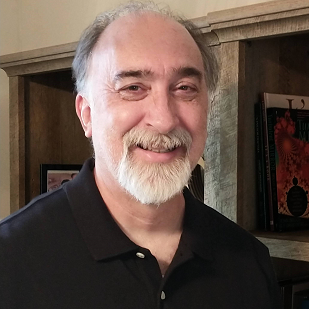 Bob Gregory
Bob comes from a family of math nerds and met his wife at a calculus reform conference in the early 1990s. Bob holds BA and MS degrees in mathematics from Southern Illinois University - Carbondale. He has worked as a math instructor, math department chairman, and principal at schools labeled as America's public elites. Bob spends his spare time investigating brain research, working sudoku puzzles, examining motivational strategies, and problem-solving. He reads mostly non-fiction, follows Wired, Fast Company, and Sports Illustrated, and his favorite URL is Ted.com. An engaging topic of conversation for Bob would be about how things work.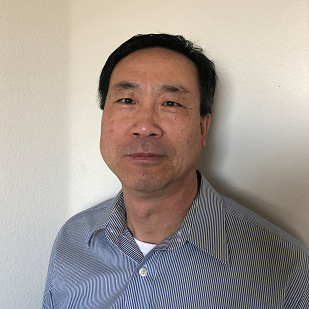 Tianbao Hao
Tianbao enjoys teaching math to students and showing them how math can be leveraged in everyday life. He holds advanced degrees in math and computer science, and works as a statistician/data scientist, building models that help companies make decisions. In his spare time, Tianbao's hobbies include listening to classical music, reading about science, math, and AI, and solving math competition problems.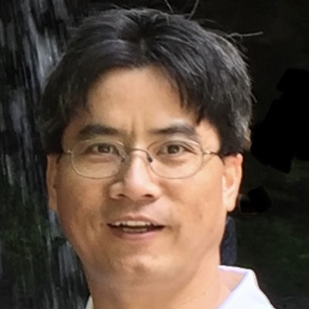 Charles Hui
Charles Hui likes to teach math to such an extent that he wants to hack into your brain to let you get every math idea. He believes math is a convenient tool to solve a lot of problems at a much faster rate and learning this requires tremendous stamina and training. Mr. Hui received his master's degree in math from Purdue University, West Lafayette, Indiana. His hobbies include playing badminton and reading the Wall Street Journal to understand business models.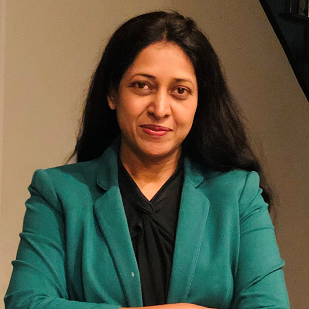 Arpitha Kotla
Arpitha's passion for problem solving led her to teach at AoPS academy. She earned bachelor's degrees in math and science and an MBA in finance from Osmania University, India and MS in computer science from California State University, East Bay. She has been working in the IT industry for several years. Arpitha loves analytical reasoning and problem solving. She likes to work with young minds to sharpen their mathematical reasoning skills and explore creative solutions which can bring millions of possibilities. Outside of work, Arpitha enjoys spending time with family, cooking, running and fashion designing.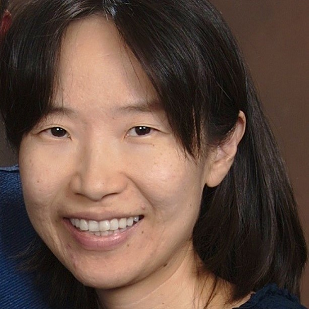 Dr. Jinhee Kwon
Jinhee graduated from the University of Texas at Austin with a doctoral degree in physics. Ever since she was an undergraduate student, she has worked with many kids as a private tutor. She also worked as an instructor of engineering physics lab classes at UT Austin and has experience helping and guiding other students from her time working as a research scientist at Rutgers University at UT Dallas. She has found that teaching young kids and interacting with those bright minds is more rewarding than anyone could imagine. She currently lives with her wonderful husband and two amazing sons in Frisco.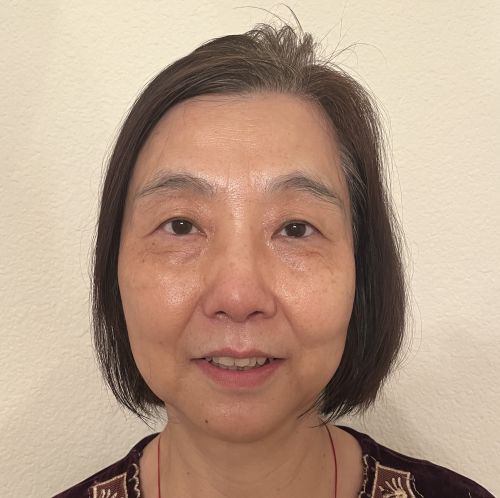 Aiyu Li
Aiyu Li is an accountant at the University of Texas Southwestern Medical Center. She has been teaching elementary school math for 8 years. She really enjoys helping her students learn math because she thinks math is the foundation of other sciences such as physics, computer science, chemistry, and biology. In her spare time, Aiyu loves reading and travel.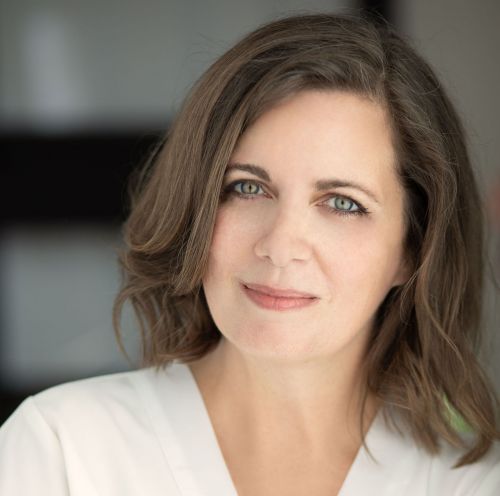 Mary Beth McKenna
Mary Beth is a language arts instructor at AoPS Academy Frisco/Plano. She is an avid reader and writer, and earned her bachelor's degree in English from Yale. After a long career in advertising, she spent the last few years writing a series of novels. She lives in Dallas with her husband, two teenage daughters, and an assortment of unruly pets. Mary Beth enjoys reading fiction and poetry, running, word puzzles (current favorite is Quordle), and trying to create the perfect chocolate chip cookie.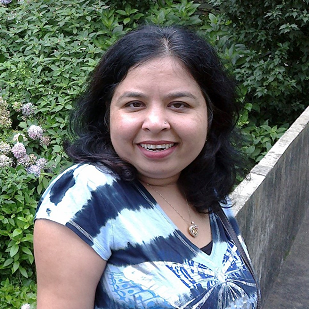 Reema McMullen
After obtaining her MS in physics from Oklahoma State University, Reema taught at various levels, ranging from MS to college for 12 years. She is currently pursuing her PhD in physics. Reema loves how math explains the working of the universe and is utilized to improve technology. She is passionate about learning, teaching, and gardening.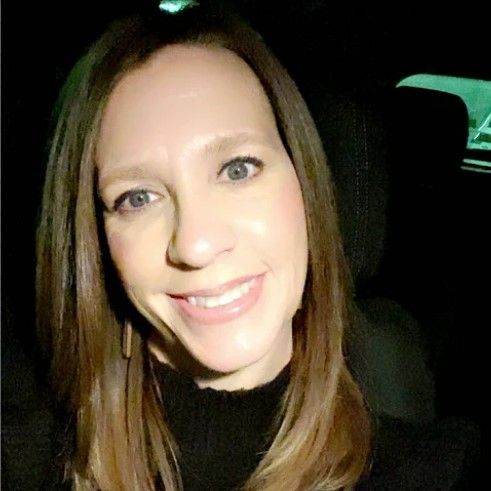 Mitzi Miller
Mitzi earned her degree from Texas Tech University and just completed her 15th year in the classroom. She taught Reading for 5 years and has been teaching Integrated Language Arts for the last 10 years. Figuring out what motivates each student, understanding their needs, and watching them learn and grow is what she finds most rewarding. When not in the classroom, you can find her spending time with her 17-year old twins and attending their many extracurricular activities. She loves going out to eat, board games, and country music.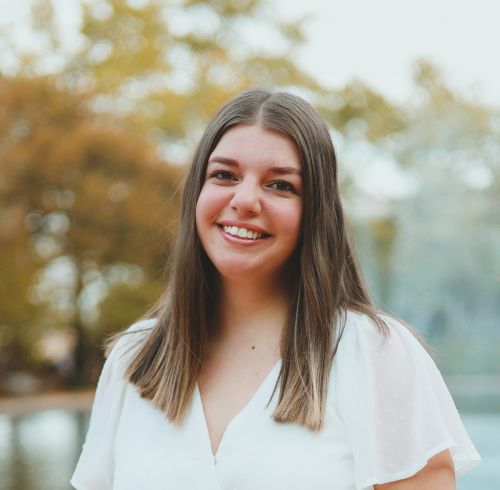 Natalie Monzavifar
Natalie earned her BS in mathematics and computer science from the University of South Carolina Honors College. She has over 7 years of teaching experience, which started in high school where her first job was working as a math instructor at Mathnasium. She also founded a tutoring program at her local library and volunteered with the North Carolina Virtual Public School. She enjoys working with students, helping to nurture their curiosity and inspire a love for math. Her favorite moments are when students are excited to learn and ask really great questions. In her free time, Natalie loves to read and play with her cat Evie, who just turned three this year. She also enjoys volunteering at the art museum!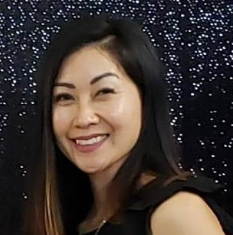 Lena Oh
Lena earned a bachelor's degree in English literature, with a minor in education. She also earned a master's degree in the Art of Teaching from the University of California, Irvine. She has more than 18 years of teaching experience in elementary and middle schools in California and Texas. She is very enthusiastic about teaching, and loves challenging her students to think critically. Outside of the classroom, she loves to spend time with her family, read, shop, and dine in fun restaurants. She also loves to serve on the PTA Board at her son's school and loves to volunteer at her church.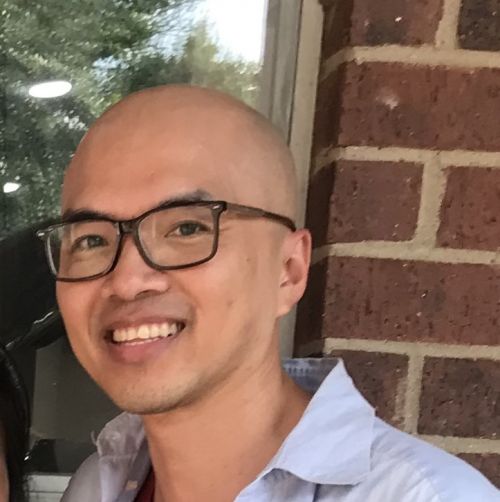 Hao Phan
Hao began tutoring math as a student in college. Throughout all the changes in his life, the one constant has been teaching in the past 20+ years. He has grown to love teaching even more as he's honed his craft and seen students succeed in ways big and small. It is Hao's hope that he can impart knowledge and enthusiasm for learning to all his students here at AoPS, and to see each student grow and reach their full potential. When he is not teaching, Hao is probably on his laptop learning something new or building some piece of software. Of course, he can't forget to mention his lovely daughter and wife, who bring him joy and laughter; you might catch them laughing and playing at parks and libraries on beautiful evenings. Hao loves music and dance, so if anyone loves to perform and needs an audience, he's as good as there if you give him some heads up.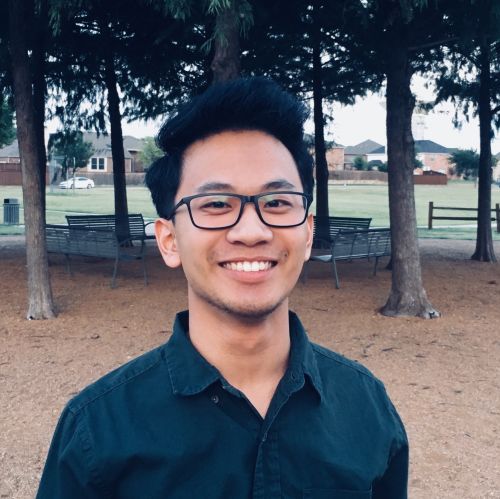 Patrick Ramirez
Patrick's fascination with nature led him to get a Bachelor of Science degree in biology from the University of Texas at Dallas. Aside from teaching at AoPS, he also tutors for test prep and teaches middle school math for FISD. He will always be amazed by how far humanity has been able to decode the universe through education and is honored to contribute. Patrick loves music, art, and gaming, and his favorite Pokemon is Gengar.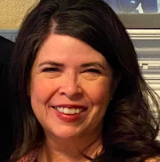 Judy Steen
Judy earned her bachelor's degree in elementary education from Texas State University. After teaching 4th and 5th graders for 10 years, she returned to school to earn her master's degree in library science. She now has her dream job as the librarian in a local elementary school. She finds joy in helping students grow into life-long readers and learners. She believes the book is always better than the movie. When she isn't reading or teaching, you can find her bingeing on her favorite show, cooking new recipes, and knitting. She loves spending time with her husband and two college aged children.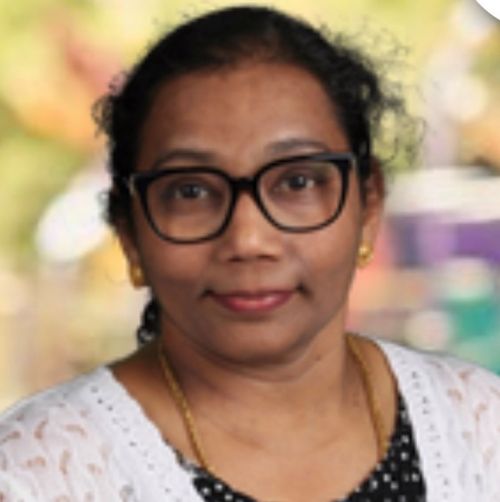 Charumathy Sudalaimani
Charumathy started her career in the insurance industry in India as soon as she completed her bachelor's degree in commerce and accountancy. Subsequently, she gained her master's degree in English. While helping her kids with their schoolwork, she developed a passion for teaching, and math became her favorite subject. This led her to base her career on education specializing in math. She has taught for over 10 years in various private and public institutions. She strongly believes that learning is a continuous process and the desire to learn and grow should be instilled in a child's mind early on in life. She feels that it is important that children must understand and see the applications of math in real life. She loves to help children find patterns and stimulate their critical thinking skills in a fun, creative way.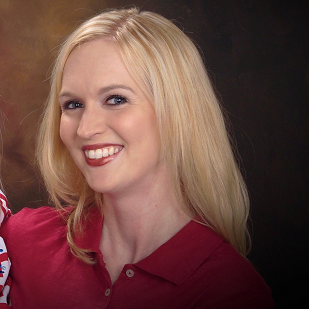 Shanda Trees
Shanda earned a degree in journalism from the University of Oklahoma. She has taught language arts and reading for over 10 years, and is passionate about helping her students love language as much as she does. She is a total grammar nerd and has a huge passion for theatre, specifically musicals. In her free time she likes to spend time with her husband and three kids, and run marathons, while listening to Broadway showtunes.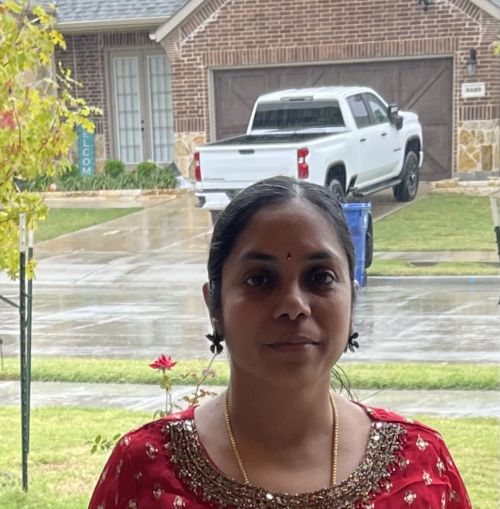 Nithya Venugopal
Nithya earned her master's degree in mathematics at the University of Madras, and later received a master of arts in teaching from National Louis University. She has a taught a wide range of students, from middle school to university level. Her passion for teaching mathematics and interest in creative problem solving is what led her to teach at the AoPS Academy. Outside of work, Nithya enjoys gardening, experiencing new cultures, and spending time with family.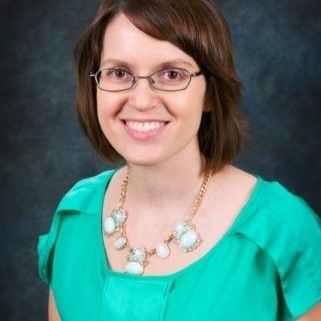 April Walker
April first got her bachelor's degree in business administration at Texas A&M. After working in the corporate world, she realized she wanted to become a teacher. April taught as a classroom teacher to elementary, middle school, and high school students for 13 years. Teaching allowed her to share her love of learning, literature, writing, and public speaking with her students. She works as an adjunct instructor for Grand Canyon University, teaching courses to people who are getting certified to become teachers. April completed her PhD in curriculum and instruction with a focus in language and literacy from the University of North Texas. In her spare time, April enjoys spending time with her husband and two daughters. She also enjoys reading, walking her dog, and doing yoga.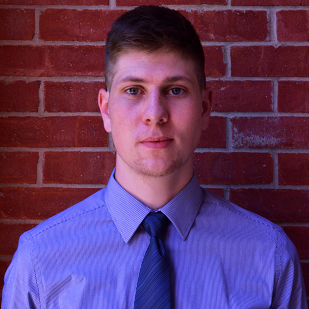 Kaleb Warneke
Kaleb's passion for mathematics encouraged him to earn his BS in mathematics at The University of Texas at Dallas in 2020. While tutoring students and completing coursework to become an educator, he also spent two seasons as an assistant cross country coach at his alma mater high school where he taught students the skills and dedication it takes to be successful in that sport. While teaching out in the field to complete specific coursework, Kaleb developed a love for teaching and especially enjoys instilling his passion for problem-solving in young learners to spark their own love of mathematics. Outside of teaching at AoPS Academy, Kaleb loves mountain biking, hiking, and eating delicious tacos on Taco Tuesday.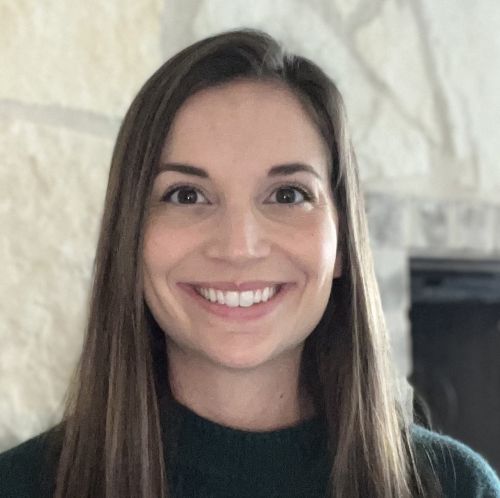 Jessica Weisenbach
Jessica graduated summa cum laude with a bachelor's degree in education from Northeastern State University. She has been teaching elementary students for the past eight years and enjoys creating fun learning experiences for young minds. She has also been a tutor, dance team coach, and has been named teacher of the year. She is passionate about inspiring a love for learning while making her classroom a place where every student feels valued. Jessica loves spending time with her husband, daughter, and two dogs.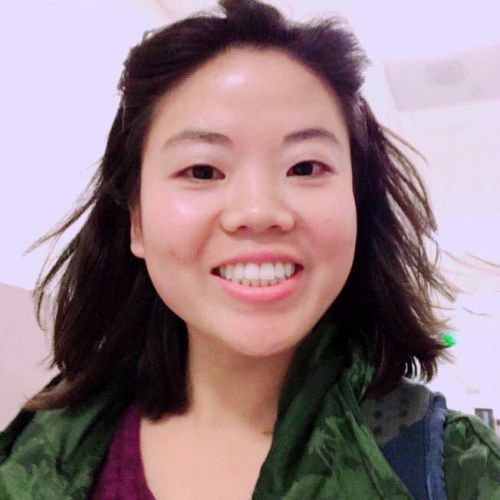 Angela Xing
Angela has four years of experience teaching mathematics. She has worked for Moorpark Unified School District teaching middle school math for two years, and has taught high school math online since 2020. So far, she has taught more than 2500 hours of pre-algebra, Number Sense Tricks, HS algebra, HS geometry, HS trigonometry, HS precalculus, and SAT/ACT math. She enjoys mathematics and is passionate about exploring deeper into this beautiful world with her students. She is dynamic, fun, loving, and interesting, but also serious and strict. Her particular skills are breaking down complicated problems into different steps and making them easy to solve. She can always find the steady stream of fun in math and looks forward to sharing what she has learned with her students!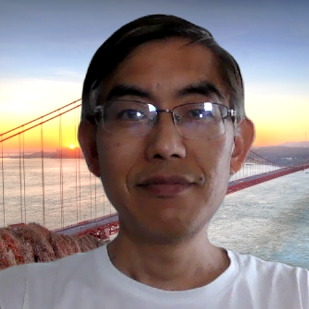 Dr. Dongsheng Zhang
Dongsheng received his doctorate in physical chemistry from Purdue University. He has loved math since he was a kid and attended different math competitions from middle school through college. Working on math problems is one of his favorite activities. In his free time, he likes reading books, doing yard work, and playing with his children.